Events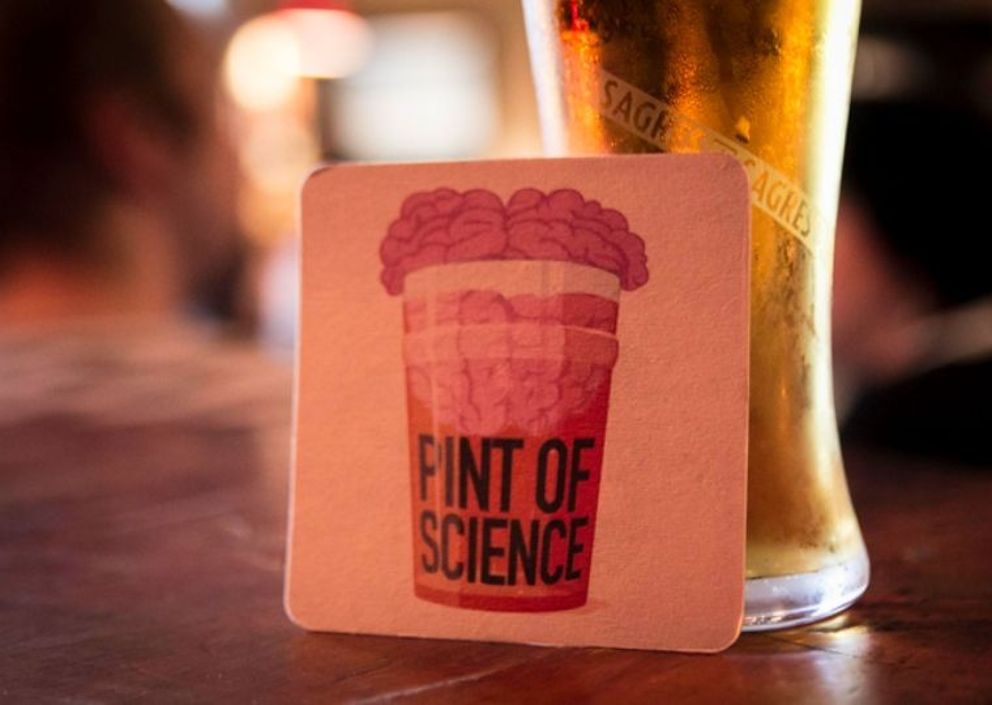 Tra gli speaker ci saranno due ricercatori di Ospedale e Università Vita-Salute San Raffaele, che è anche sostenitore milanese del festival
Dopo due anni di stop, Pint of Science torna in presenza a Milano. È la settima edizione italiana dell'evento di divulgazione scientifica più grande al mondo, nato per portare gratuitamente la scienza nei pub.
Genetica, fisica delle particelle, economia circolare e sostenibilità, blockchain, ergonomia, linguaggio: sono solo alcuni dei temi di attualità scientifica affrontati in questa edizione, che vuole più che mai trasmettere ai cittadini un messaggio di fiducia nella scienza.
L'evento di Milano avverrà in contemporanea con altre 23 città italiane e 25 paesi in tutto il mondo, per un totale di oltre 800 scienziati coinvolti in ogni continente.
Pint of Science Milano: dove e quando
I pub scelti sul territorio milanese sono cinque: Santeria Paladini e Upcycle Milano Bike Cafè in zona Città Studi; i due Ostello Bello zona Centrale e Sant'Ambrogio; e 10gradinord in zona Navigli.
L'appuntamento è per lunedì 9, martedì 10 e mercoledì 11, sempre alle 19:15: durante ognuna delle tre serate, ciascuno dei pub ospiterà ricercatrici e ricercatori che con presentazioni interattive di circa 40 minuti, seguite dalle domande del pubblico, racconteranno il loro lavoro in un'atmosfera colloquiale e informale.
Sei le differenti aree tematiche in cui si articolano i talk di Pint of Science: Atoms to Galaxies (chimica, fisica e astronomia), Beautiful Mind (neuroscienze, psicologia e psichiatria), Our Body (biologia umana), Planet Earth (scienze della terra, evoluzione e zoologia), Social Sciences (legge, storia e scienze politiche) e Tech Me Out (tecnologia).
La collaborazione tra UniSR, OSR e Pint of Science
Università Vita-Salute San Raffaele e Ospedale San Raffaele collaborano dal 2017 all'evento, sostenendo come sponsor l'organizzazione delle serate milanesi e partecipando con i loro scienziati, nella convinzione che Pint of Science sia un'occasione unica per avvicinare il pubblico ai protagonisti della ricerca di frontiera. All'edizione di quest'anno partecipano Renato Ostuni, ricercatore dell'Istituto San Raffaele Telethon per la Terapia Genica, e Valeria Sordi, ricercatrice dell'Istituto di Ricerca sul Diabete:
Martedì 10 maggio alle 19:15, presso Ostello Bello Grande in via Lepetit 33 (dietro Stazione Centrale) Renato Ostuni farà il punto sul presente e il futuro delle tecnologie di ingegneria genetica e riprogrammazione cellulare. Queste tecnologie sono alla base dello sviluppo dei nuovi vaccini e delle terapie innovative nel campo dei tumori e delle malattie genetiche. La sfida non è però solo scientifica: dobbiamo capire come affrontare le paure del pubblico, risolvere dilemmi etici reali e tracciare un confine tra ciò che – presto possibile – sarà lecito o non lecito fare.
Mercoledì 11 maggio invece, sempre alle 19:15, alla Santeria Paladini di via Ettore Paladini 8, Valeria Sordi che ci racconterà gli studi in corso per utilizzare le cellule staminali nella cura del diabete: grazie alla rinnovata capacità di manipolare queste cellule – ottenendole dalle cellule della pelle di un paziente e trasformandole in cellule beta, le uniche in grado di produrre insulina – possiamo davvero sperare, in un futuro non troppo lontano, di curare in modo definitivo il diabete di tipo 1.
Per ulteriori informazioni: https://pintofscience.it/events/milano
You might be interested in