International Medical Doctor Program
Vita-Salute San Raffaele University's mission is to prepare its graduates to best serve society and mankind.
In accordance with the highest professional standards in Europe and the USA, our future clinicians will practice patient-centered medicine of the highest standards.
We pursue academic excellence, bestowing upon tomorrow's doctors not only the best possible evidence-based clinical care whilst installing the art of medicine itself.
We believe that a patient should be treated as a whole: mind, body and soul, not just as a mere illness.
The School of Medicine is not alone in this endeavour: Vita-Salute San Raffaele Universityhas both a School of Psychology and Philosophy that not only enrich the study environment, but work together to reach this goal and answer the question: Quid est homo? (What is Man?)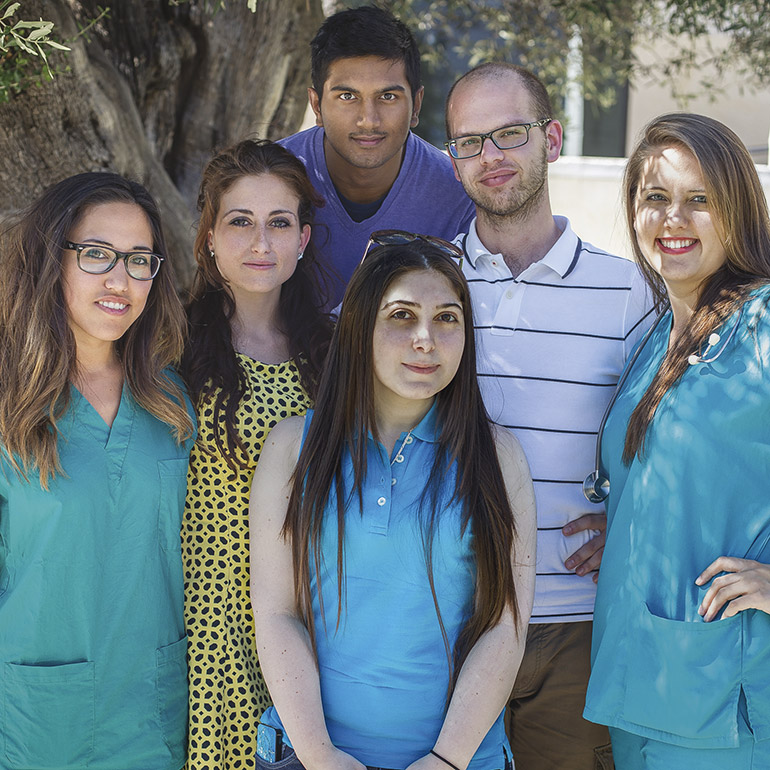 Click here for more info on
News - International MD Program
All the events, news, seminars, conferences scheduled