The University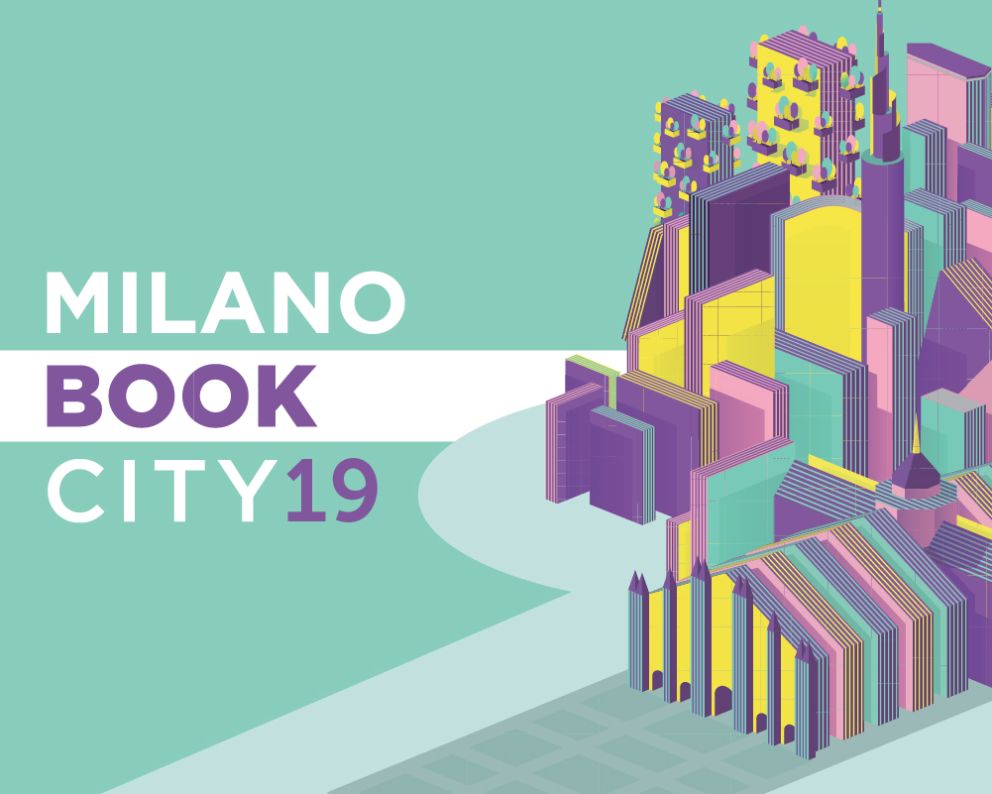 Anche quest'anno UniSR parteciperà a Bookcity Università con gli atenei Milanesi.
Dal 13 al 17 novembre 2019 si tiene l'ottava edizione di BOOKCITY MILANO (BCM19), manifestazione dedicata al libro, alla lettura e dislocata in diversi spazi della città metropolitana, che fin dalla prima edizione ha registrato una straordinaria partecipazione di pubblico.
BCMU18 offre circa 150 iniziative distribuite nelle sedi delle università e accademie milanesi e nei tipici spazi della vita universitaria: scopri il programma #BCMU19
L'Università Vita-Salute San Raffaele partecipa per il terzo anno con due eventi che si inseriscono nella programmazione di Bookcity, nelle giornate del 14 e 15 novembre: scopri il programma gli ospiti e le location degli eventi #BCMU19 targati UniSR
Novità di quest'anno sarà anche l'evento "fuori sede" alla Casa dei Diritti di Milano.
Maternità, diritti e culture. Costruire una comunità di cura.
14 novembre ore 14:00, UniSR Via Olgettina Aula Newton
Essere madre, dalla gravidanza al parto, alla crescita del neonato, nell'immaginario comune rappresentano un momento di gioia e fatica, di sacrificio e felicità. Ma cosa vuol dire essere madre in situazioni di marginalità? Per #BCMU19 metteremo in luce questo aspetto critico della nostra società attraverso i racconti, le esperienze e gli studi di Save the Children e degli esperti UniSR.
Ospiti:
Francesca Romana Marta, coordinatrice programma Fiocchi in Ospedale, Save the Children
Valentina Di Mattei - Psicologa OSR e ricercatore Facoltà di Psicologia UniSR, membro di Salute allo Specchio
Manuela Rabaiotti - ginecologa OSR e membro di Salute allo Specchio e del Centro Gender UniSR
Luca Valsecchi - ginecologo responsabile sala parto ginecologia OSR Francesca De Vecchi - Ontologia sociale Facoltà di Filosofia UniSR, Centro Gender UniSR.
Libro/pubblicazione: Costruire una comunità di cura. Rapporto sulle attività, dal 2012 ad oggi, dei progetti Fiocchi in Ospedale e Spazio Mamme di Save the Children.

Cucine senza Confini
15 novembre h 18:00, Casa dei Diritti - Via Edmondo de Amicis, 10
Cucine, sapori, profumi, piatti tradizionali e del cuore: il cibo può avvicinare, unire non solo gusti e sapori ma persone e popoli. A parlarne con noi saranno esperti del settore come Stefano Erzegovesi, Angela Frenda, Michela Jesurum e Anna Buffa.
Ospiti:
Gabriele Rabaiotti - l'assessore alle politiche sociali del Comune di Milano
Mauro Grimoldi - Presidente Casa dei Diritti
Stefano Erzegovesi - medico psichiatra, nutrizionista, coordinatore delle attività cliniche e di ricerca al Centro per i disturbi alimentari OSR
Valentina Di Mattei - Psicologa OSR e ricercatore Facoltà di Psicologia UniSR, membro di Salute allo Specchio
Angela Frenda - Food editor del Corriere della Sera
Michela Jesurum - Founder di Energie Sociali Jesurum Lab
Anna Buffa - Food entertainer
You might be interested in