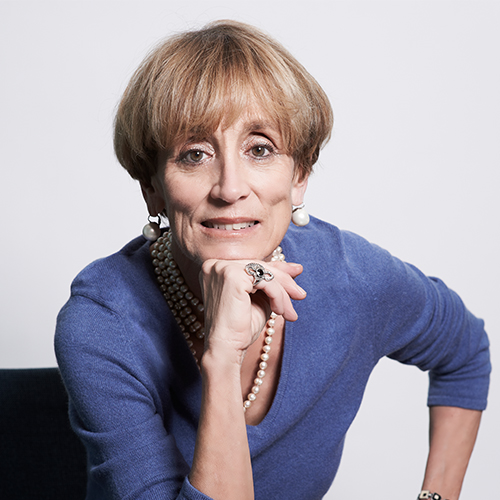 Biography
Senior Collaborator (Former Chair of Philosophy of Personhood, San Raffaele University; 1989-2005 Chair of Modern and contemporary Philosophy, University of Geneva)
Director of PERSONA (Research Centre in Phenomenology and Sciences of the Person)- Forum: www.phenomenologylab.eu/
Chief Editor of "Philosophy and Mind" – The Online Journal of PERSONA, from 2014 The Online Journal of the Faculty of Philosophy, San Raffaele University
Mitglied des wissenschaftlichen Beirat des Philosophischen Jahrbuchs der Görresgesellschaft (eingeladen von Prof. Dr. Thomas Buchheim, leitender Herausgeber)
Member of the Editorial Board for Etica e filosofia della persona, Chief Editor Prof. Guido Cusinato, Franco Angeli, Milano (blind review of the submitted manuscripts)
Papers on media (newspapers, literary magazines etc.)
"Avvenire", "Il Sole-24Ore"; "Il Fatto Quotidiano"; "Il Manifesto"
Research Domains and collaborations
Phenomenological Approaches to Mind and Personhood:
Norms and Values – Feeling/Emotions – Will/Decisions – Personal Identity – Embodied Cognition
Human personhood, personal identity, personal individuality are permanent subjects of my research, applying an updated version of the phenomenological method, as well as current analytical methods, to two main issues:
a) Our place in nature, including current issues in philosophy of mind, such as consciousness, embodied cognition, and the specific spheres of person's conscious life relevant to personhood as rational and moral agency (sensibility and will);
b) Foundations of practical thought: a cognitive foundation of Ethics and Law, including a theory of moral knowledge claiming compatibility with axiological pluralism (plurality of value priority orders)
Values and norms
Embodied-grounded-enactive-situated cognition and personhood
Ontology of Concreteness: a Challenge to Desertic Landscapes. From Classical Mereology to Extended Husserlian Mereology
Funded Research Programs (Local PI):
2018-2020 – Institut Universitaire de France, in collaboration with KU Leuven, P.I. Prof. Emmanuel Faye (University of Rouen), Disvalues in the European History of XXth Century – The Role of Philosophy (Provisional title)
2016-2018 Austrian Science Fund (FWF): P 29050 – University of Graz , PI. Sonja Rinofner-Kreidl): The Epistemology and Metaphysics of Essence and Modality (University of Graz);
PRIN 2008-2010 (National P.I- Maurizio Ferraris): Person, Social Cognition and Normativity
​PRIN 2006-2008 (National P.I- Maurizio Ferraris): Ontology of Personhood: Social Relevance and Neuro-biological Correlations in collaboration with Faculty of Medecine; Faculty of Psychology
Curriculum vitae
Nata a Pavia 2.4.1952.
Formazione universitaria: Filosofia presso Università degli Studi di Milano, Usciola Normale Superiore e università di Pisa, Studi dottorali Monaco, Zurigo e Oxford (Wolfson College)
1976 Laurea in Filosofia (Università di Pisa).
1976 Diploma della Scuola Normale Superiore, Pisa.
1981 D.Phil. Università di Pisa e SNS Pisa. Tesi Dottrine dell'intelligenza – Saggio su Frege e Wittgenstein, Supervisione Professor Michael Dummett, Professor Nicola Badaloni.
1981-82 Ricercatore, Scuola Normale Superiore, Pisa.
1982 –88 Ricercatore confermato (Cattedra: Prof. A. Bonomi), Dipartimento di Filosofia, Università degli Studi di Milano
1982-87 Soggiorni di ricerca: University of Oxford, Wolfson College, University of Graz, Austria, Herzog August Bibliothek in Wolfenbuettel, Germany, University of Toulouse, France
1989-2004 Professeur Ordinaire de Philosophie Moderne et Contemporaine, Université de Genève (CH)
1990-94 Directeur du Département de Philosophie, Université de Genève
2004 Richiamata "per chiara fama", assunta come Prof di prima fascia all'Università San Raffaele, Milano.
2004-2020 Cattedra di Filosofia della persona, Università Vita Salute San Raffaele
2008 (September-December): Invited Researcher, Department of Philosophy, University of Massachussetts, Amherst (MA).
2012 (February-July), Invited Researcher at Humboldt Universitaet Berlin – Berlin School for Mind and Brain
2017 Associated Research Fellow of the Italian Academy for Advanced studies at Columbia University, New York
2018: Invited Professor at KU Leuven, Husserl Archiv
2019-20 Fellow of the IEA Paris
2020 (novembre) – Pensionamento.