All the news
Paolo Strati, ex studente UniSR, vince l'"Outstanding Research Achievement Award" e diventa Assistant Professor of Medicine presso la Mayo Clinic
19 July 2016
Medicine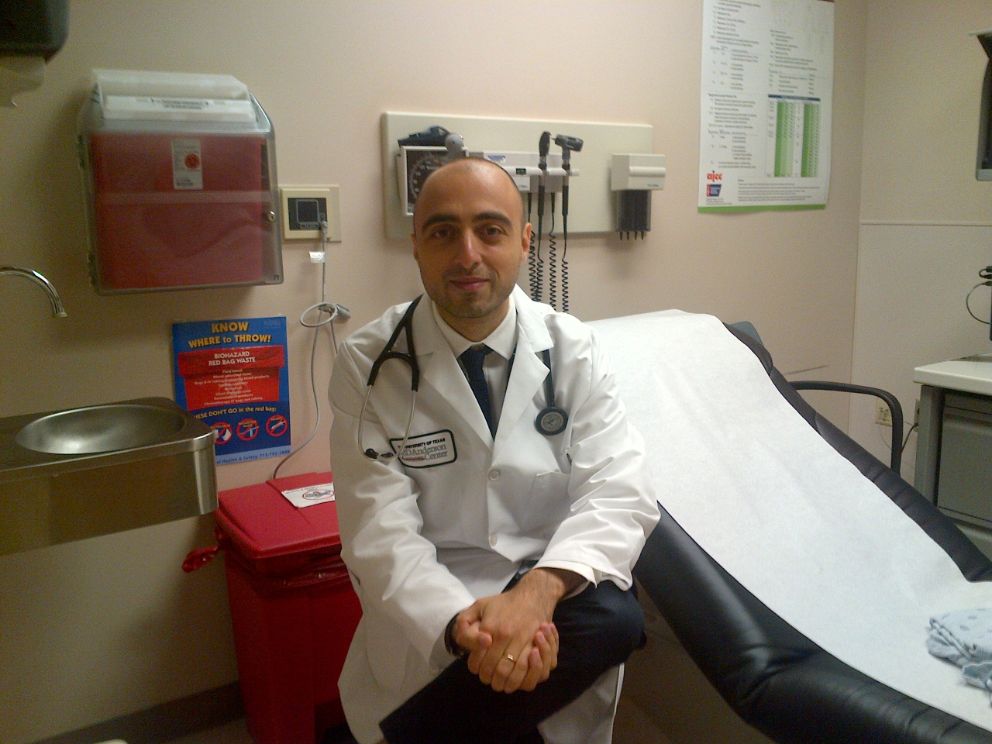 Il Dott. Paolo Strati, ex studente di Medicina e specializzato in Medicina Interna presso l'Università Vita-Salute San Raffaele, è stato premiato dalla Mayo Clinic (Minnesota) con il prestigioso "Outstanding Research Achievement Award" . Questo premio viene assegnato in base a un record di realizzazione e di eccellenza nella ricerca condotta durante la Residency di Medicina Interna. Al Dott. Strati è stato anche conferito il titolo di Assistant Professor of Medicine.
La lettera che la Mayo Clinic ha fatto pervenire al nostro Ateneo recita esattamente: "Non esitate a condividere questa meravigliosa notizia con la vostra Facoltà, poiché è chiaro che la prestazione eccezionale del Dott. Strati è un riflesso diretto della sua eccezionale formazione medica come studente presso la vostra Università". Queste parole riconoscono all'Università Vita-Salute San Raffaele il merito di avere creato le condizioni didattiche e organizzative affinché il Dott. Strati potesse esprimere a pieno le sue potenzialità.
Il Dott. Strati, attualmente negli Stati Uniti, ricorda con affetto gli anni trascorsi nella nostra Università e da oltreoceano commenta con queste parole:
"Quando, a Maggio del 2016, la Mayo Clinic mi ha conferito il prestigioso "Outstanding Research Achievement Award" ed il titolo di Assistant Professor of Medicine, il mio primo pensiero è andato a tutte le persone incontrate durante il mio percorso ed al fatto che avrei voluto condividere con tutte loro la mia felicità.
La mia storia è cominciata a Settembre del 2001, quando, di fronte alla possibilità di scegliere tra un prestigioso ma tradizionale Ateneo e l'Università Vita-Salute San Raffaele di Milano, senza esitare decisi di dare inizio alla mia avventura in quello che tuttora considero la più dinamica ed innovativa Facoltà di Medicina in Italia.
Ricordo ancora con nostalgia i miei 6 anni di Università in UniSR: allora, quel sistema educativo basato sull'evidenza piuttosto che l'aneddoto, sull'articolo più recente piuttosto che un tomo polveroso, sull'insegnamento traslazionale piuttosto che il dettaglio irrilevante, mi faceva sentire "diverso"; ma a distanza di qualche anno, grazie a quel tipo di educazione, mi sarei trovato a mio agio dal primo giorno nel sistema medico americano, così simile al nostro Ateneo.
E ricordo con estrema gratitudine i miei 5 anni di specialità in Medicina Interna sempre presso l'UniSR; durante quei 5 anni ho incontrato persone eccezionali, entusiaste del proprio lavoro, che mi hanno fatto sentire parte di una missione, per quanto retorico questo possa suonare; e durante quegli anni ho incontrato due mentori straordinari, grazie alla cui lungimiranza e dedizione la mia vita è totalmente cambiata: la Professoressa Clara Camaschella ed il Professor Federico Caligaris-Cappio. In momenti e modi diversi hanno investito su di me, mi hanno aiutato a comprendere i miei talenti e limiti, ed hanno supportato la mia crescita personale e professionale; grazie a loro ho intrapreso una Fellowship in Leukemia all'MD Anderson (Texas), la quale ha dato inizio alla mia carriera accademica, e mi avrebbe successivamente permesso di essere selezionato per una Residency in Medicina Interna alla Mayo Clinic ed una Fellowship in Onco-Ematologia nuovamente all'MD Anderson, dove mi trovo adesso.
I riconoscimenti fin qui ricevuti, tra cui questo recente premio, mi aiutano a proseguire in quella che tuttora considero una missione, la cura dei pazienti affetti da leucemie, tramite la ricerca e l'attività clinica; seppure a distanza, sento di continuare quella stessa missione cominciata da altri al San Raffaele, ed a loro dedico questi risultati."
Sempre nella lettera della Mayo Clinic si legge: "La sua eccellente performance come internista ci ha consentito di farlo avanzare di un anno nel suo percorso di formazione. È un clinical scientist eccezionale. Delle sue 25 pubblicazioni, 8 sono state completate durante la sua Residency abbreviata, il che è stupefacente. È stato il destinatario di numerosi premi, tra cui 5 solo nel 2015; è anche reviewer per numerose riviste mediche".
Sono le storie come questa di Paolo che danno significato concreto al concetto di "eccellenza" che da sempre si persegue nella nostra Università. A lui e a tutti gli studenti che raggiungono i loro obiettivi con pazienza e umiltà vanno le nostre più vive congratulazioni.
You might be interested in