Al Prof. Gianvito Martino assegnato Premio per le neuroscienze "Ottorino Rossi"
13 December 2018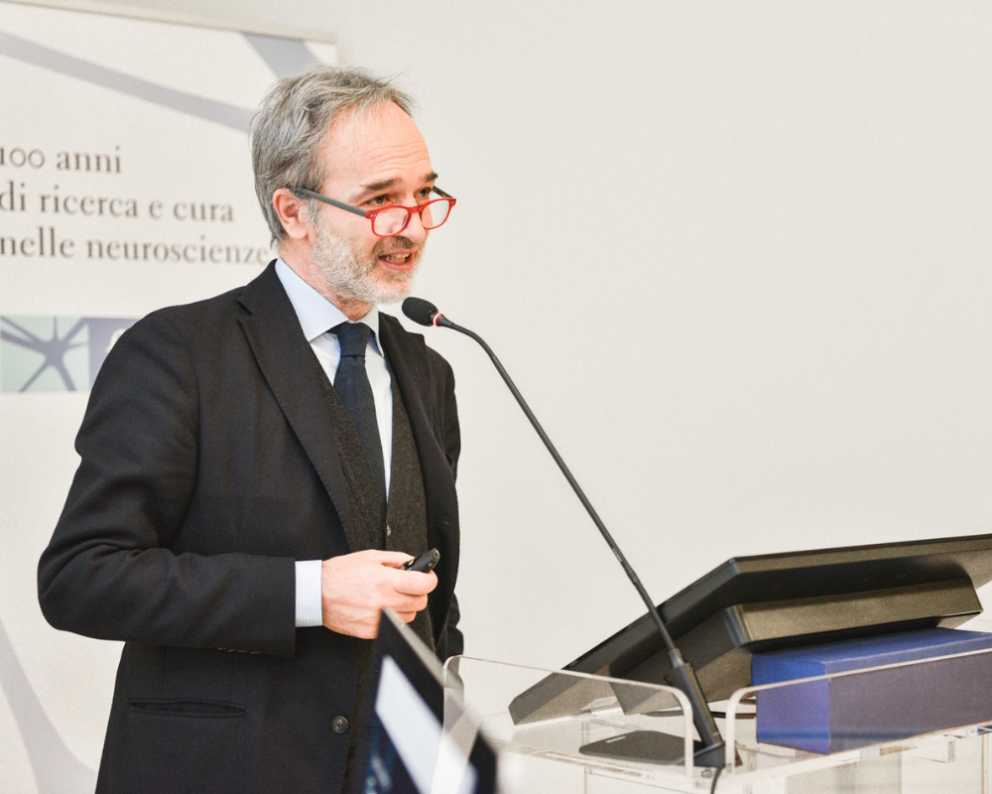 La Fondazione Casimiro Mondino di Pavia ha assegnato la 29° edizione del premio Ottorino Rossi al professor Gianvito Martino, Ordinario di Biologia Applicata UniSR e Direttore Scientifico dell'IRCCS Ospedale San Raffaele di Milano. La cerimonia si terrà in apertura del convegno scientifico "Current awareness and critical insights in clinical and experimental neuroimmunology" sulle più recenti acquisizioni nel campo della neuroimmunologia clinica e sperimentale del sistema nervoso centrale e periferico. Per l'occasione, Gianvito Martino ha tenuto una conferenza sul ruolo delle cellule staminali neurali nei disturbi neurologici.
Il premio Ottorino Rossi, un riconoscimento internazionale istituito per la prima volta nel 1990, viene assegnato annualmente a scienziati che con le loro ricerche hanno contribuito in modo significativo allo sviluppo delle neuroscienze pre-cliniche e cliniche. Il nome stesso del premio è dedicato a Ottorino Rossi, uno degli allievi più illustri di Camillo Golgi e una delle figure più celebri della tradizione medico-biologica pavese.
Quest'anno sarà proprio Gianvito Martino ad aggiudicarsi il prestigioso riconoscimento in virtù degli importanti traguardi scientifici da lui raggiunti nel campo della neuroimmunologia. Le sue ricerche, infatti, interessano principalmente lo studio dei meccanismi che causano le malattie infiammatorie e degenerative del sistema nervoso centrale, prima tra tutte la sclerosi multipla, e lo sviluppo di terapie innovative basate sull'utilizzo di cellule staminali neurali e di approcci di terapia genica.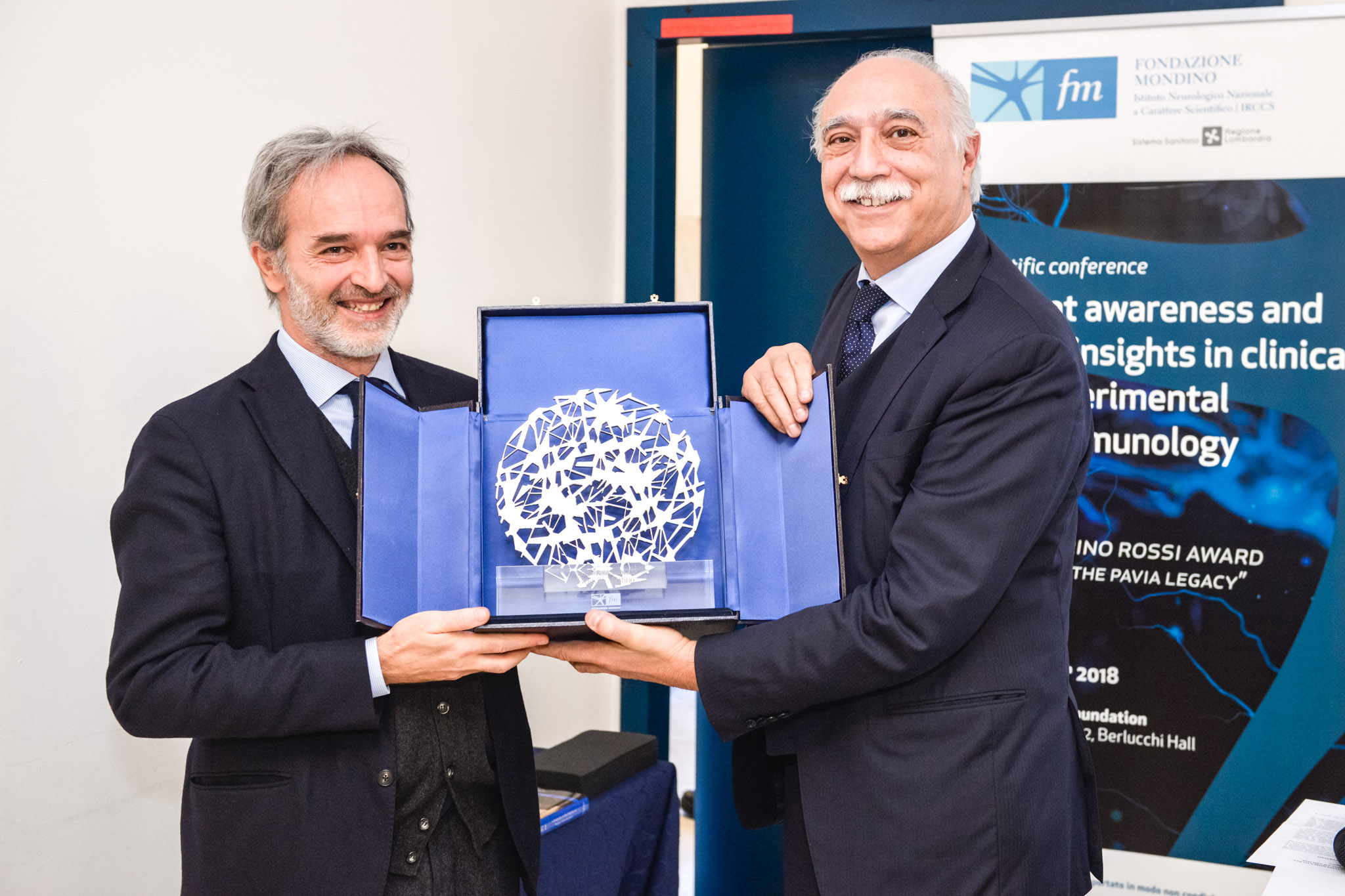 You might be interested in