Psychology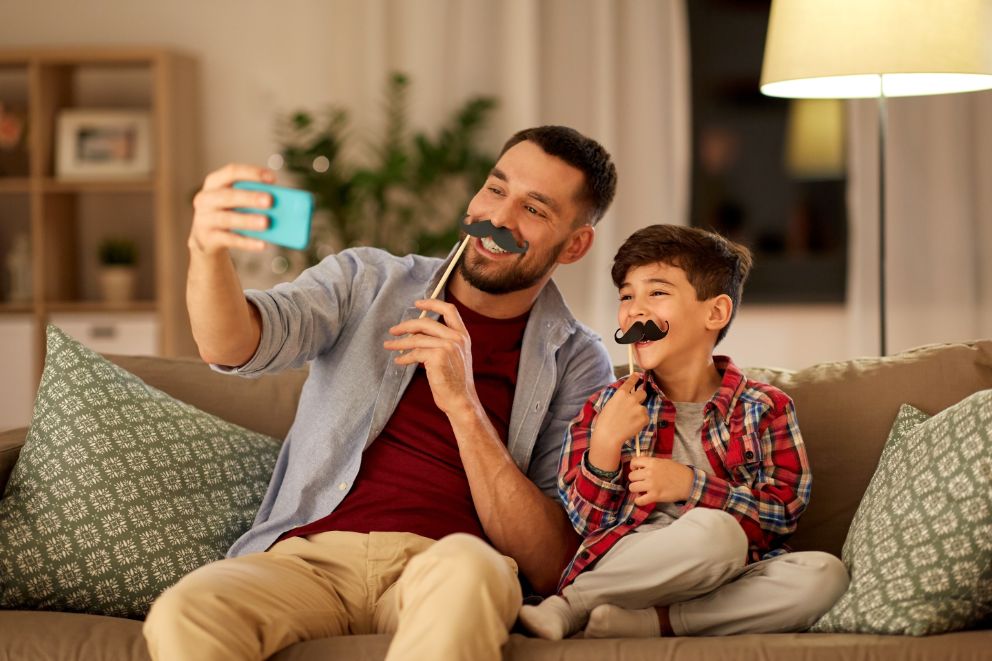 Restate a casa, l'imperativo che riecheggia in tv, sui social e sulle testate, l'appello degli operatori sanitari che affrontano l'emergenza covid19 in corsia. Ma come si affronta la prima quarantena di una società moderna e abituata a costanti stimoli? Ne abbiamo parlato con il Professor Fossati, preside della Facoltà di Psicologia e le dottoresse Serena Borroni e Antonella Somma.
Vivere o sopravvivere?
Questo sembra essere il dilemma che si pone nei tempi della quarantena nazionale dovuta alla prima pandemia dell'era digitale, i cui esiti sono, però, drammaticamente analogici sia per la società (vedi la volatilità dei mercati e la possibile incertezza economica), sia per le singole persone.
Lo sforzo di arginare il contagio e di salvare le vite delle persone colpite da COVID-19 sta esponendo sia gli operatori sanitari, sia le persone assistite a fattori di stress le cui conseguenze sul benessere piscologico, se non autenticamente traumatiche, non potranno che essere valutate quando tutto questo sarà terminato.
Fortunatamente, la maggior parte degli italiani si trova a dovere affrontare la necessità di un cambiamento repentino delle proprie abitudini di vita e non dei veri e propri eventi catastrofici potenzialmente traumatici.
Questo, però, non deve fare sottovalutare l'impatto che i provvedimenti salva-vita di quarantena possono avere sul benessere psicologico individuale, come sottolineato per esempio da Duan and Zhu (2020) in un recente studio pubblicato su Lancet. Lungi dal sottovalutare l'importanza delle misure di rarefazione sociale per il contenimento del contagio in atto, il lavoro di Whang e collaboratori (2020) fornisce alcune indicazioni per consentire di vivere nonostante la pandemia.

Mantenere i contatti sociali per coltivare il pensiero positivo.
Il primo punto riguarda l'importanza di mantenere i contatti sociali. In questi momenti di isolamento forzato, la rivoluzione digitale può venirci in soccorso per garantire, almeno virtualmente, il soddisfacimento di bisogni di contatto profondamente umani. L'uso dei social network, le video-chiamate, persino la posta elettronica possono consentire di mantenere una rete di contatti di calore, affetto e inter-dipendenza con i nostri cari. Questo rappresenta un carburante prezioso per alimentare le capacità di condivisione empatica, fondamentali in un momento in cui la cooperazione è centrale per riuscire a fronteggiare un'emergenza mondiale.
Sentire la presenza di una rete di supporto sociale è centrale per non essere sopraffatti dalle emozioni negative e per coltivare il pensiero positivo. Ecco che essere chiusi in casa coi familiari non è essere imprigionati, ma un'occasione per riscoprire il tempo condiviso.
Ovviamente, mai come ora è importante evitare tensioni e attriti inutili. La vita deve andare avanti e si deve guardare al momento in cui ci saremo lasciati finalmente alle spalle questi tempi bui: dobbiamo arrivare al traguardo in piena forma!
Allena corpo e mente: cinque consigli dal CDC per tenerti attivo
A volte, piccole cose possono fare grandi differenze: per esempio, il CDC - Centers for Disease Control and Prevention – suggerisce cinque semplici punti:
1. evita l'esposizione eccessiva alla copertura mediatica del COVID-19;
2. prenditi cura del tuo corpo (stretching, meditazione, alimentazione sana, esercizio fisico, sonno adeguato, no alcol/sostanze);
3. "stacca" e ricorda che anche le paure più nere scompaiono. Smetti di guardare o leggere le novità catastrofiche: potrebbe essere sconvolgente ascoltare solo notizie sulla crisi e vedere ripetutamente le immagini;
4. rimani connesso con le altre persone: condividi le tue preoccupazioni e come ti senti con un amico o un parente. Coltiva le relazioni "sane";
5. mantieni un senso di speranza e un pensiero positivo!
Duan, L., & Zhu, G. (2020). Psychological interventions for people affected by the COVID-19 epidemic. The Lancet Psychiatry. doi: 10.1016/S2215-0366(20)30073-0
Wang, G., Zhang, Y., Zhao, J., Zhang, J., & Jiang, F. (2020). Mitigate the effects of home confinement on children during the COVID-19 outbreak. The Lancet. doi: 10.1016/S0140-6736(20)30547-X
You might be interested in