Awards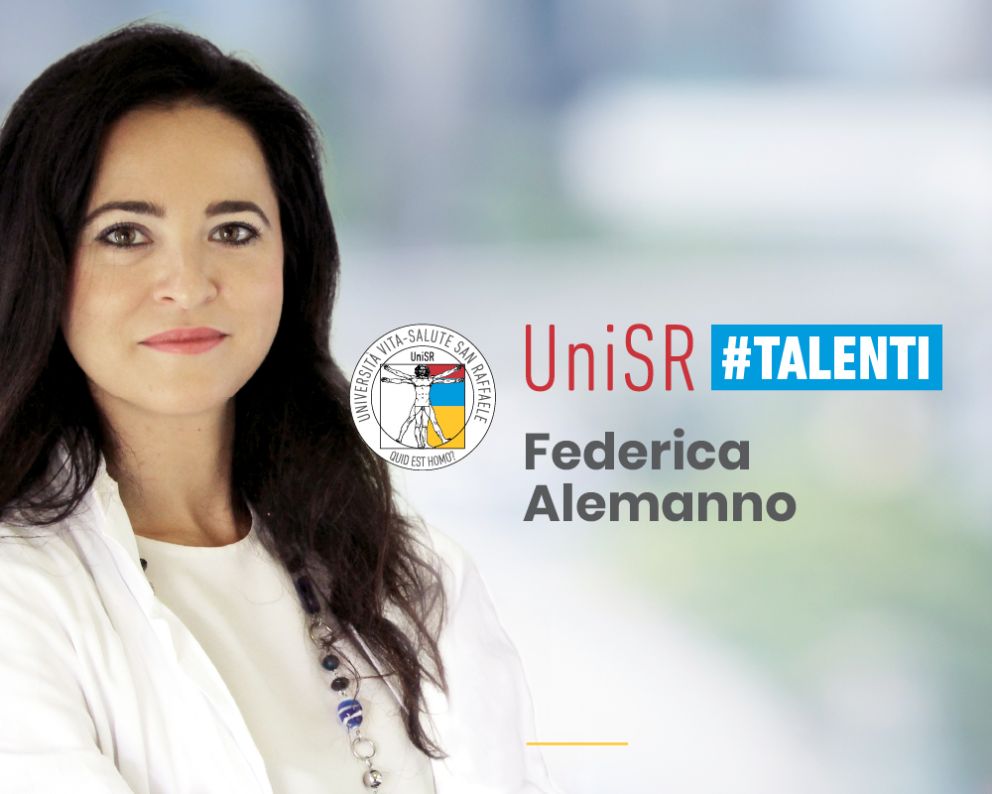 A sweet and gentle face, but a resolute and determined look: Federica Alemanno is proudly one of our #TalentiUniSR. Graduated in Cognitive Neuroscience at our University, with a very rich CV that includes international experiences, she is now Head of Neuropsychology and Coordinator of Psychologists and Neuropsychologists of the Department of Motor Rehabilitation and Functional Recovery of the San Raffaele Hospital. The interdisciplinary nature of her education is especially represented by the intra-operative cognitive monitoring of patients' brains during awake neurosurgery interventions. "It is an activity that combines know-how, but also know how to be – she comments – because in the room the patient is awake, he hears everything and needs to be supported, motivated to give his best to contribute to the optimal outcome of the intervention to which he is subjected". Among the prestigious awards she has won, in 2017 the first edition of the "European Civic Prize on Chronic Pain – collecting good practices" in the "Innovation" category, promoted by the Active Citizenship Network Project, assigned by Malta and European Council President Marie Louise Coleiro Preca.
Your University Studies
I graduated in 2008 in Cognitive Neuroscience, an inter-faculty degree course among Medicine, Psychology and Philosophy, at the Vita-Salute San Raffaele University, with honors and academic mention, discussing an experimental thesis on mirror neurons, empathy, emotions and neural related, with functional magnetic resonance imaging. As soon as I graduated, I immediately won a PhD position in the International PhD School in molecular medicine, experimental neurology, always at UniSR, graduating on language and neurophysiological mechanisms, for normality and pathology. After the PhD I then held the post-doctorate in the United States at UCLA (University of California San Diego), at the Bioengineering department, for the study and use of new technologies applied to neurological diseases
Why you enrolled at the Vita-Salute San Raffaele University
Once completed my High School studies, I enrolled at the Vita-Salute San Raffaele University because it was (and still is) a prestigious university, inextricably linked to the Hospital's reputation for its international excellence, both for the reality of the highest profile in the clinical standard and for innovation and productivity in scientific research
What opportunities our University has given you
An updated and in-step with the latest discoveries training, based on an international and peer-reviewed scientific production; being followed in an almost individual way by the teachers; the possibility of direct, immediate and concrete study of the concepts just learned – both clinical, with patients, and research, in laboratories: a mixture of this kind is rare in Italian universities. UniSR gives the possibility, if a student is capable and motivated, to be himself the bearer of ideas and to professionally contribute in the same structure that hosted him and that taught him the innovation and the overcoming of himself through his own committment. UniSR is a motivating and competitive, yet peaceful environment
What you currently deal with
I am the Head of Neuropsychology and Coordinator of Psychologists and Neuropsychologists of the Department of Functional Rehabilitation and Functional Recovery of the IRCCS San Raffaele Hospital in Milan and a lecturer at the School of Specialization in Neuropsychology of our University. I deal with diagnosis, rehabilitation and prevention of cognitive disorders in neurological patients (with brain traumas, neurodegenerative diseases) and post-neurosurgical (brain tumors) using new technologies including virtual reality and neuromodulation methods. In particular, I am responsible for a highly specialized activity, that is, the cognitive intra-operative monitoring in patients undergoing brain surgery during awake neurosurgery interventions, in eloquent brain areas for language, memory and attention, to help the neurosurgeon avoid damages and solve the cognitive problems related to the pathology in neurosurgical. It is an activity of great clinical, scientific and human interest: it allows a combination of "neuro" knowledge (for the lucidity necessary in identifying and quickly understanding clinically changes in the cognitive state of the patient during the operation, to direct the neurosurgeon to proceed or stop surgically) and the "psycho" (while at the same time I evaluate, decide and point out to the surgeon, I must instill confidence in the patient, who is awake, sees only me and talks to me, entrusting me not only with the cognitive performance to be sifted, but all of himself and his hopes in such a delicate circumstance)
The strong point of studying at San Raffaele
Interdisciplinarity, with consequent close collaboration among the Faculties of the University, and between laboratories and hospital
Favorite quote
Several quotes have accompanied me in the different phases of my life. Certainly I have been able to see some validity over time and, not less, also test them in the context of the meetings with the many people that my professional activity brought me to know, to discover them related to each other.
"Animum debes mutare, nom caelum" (Seneca – in "Epistulae morales ad Lucillium")
"If we want everything to remain as it is, everything must change" (Giuseppe Tomasi di Lampedusa – in "Il Gattopardo")
Your dream in the drawer
I have so many…! Every new day is a new drawer that I open, with confidence and amazement. After all, dreams are like wishes, right? If I unveil them, they do not come true!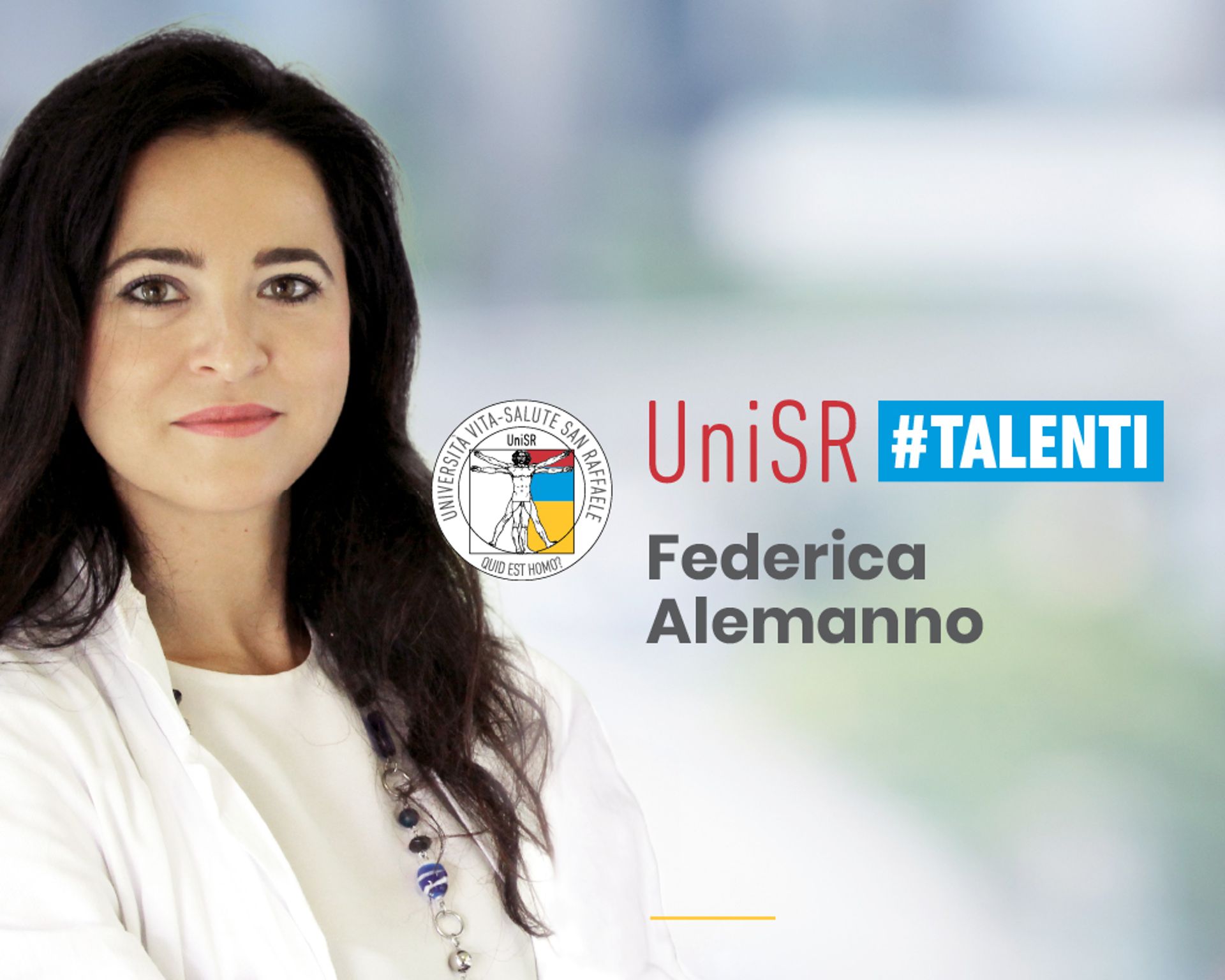 You might be interested in