Bachelor's Degree in Physiotherapy
A physiotherapist treats motor function conditions and the pain symptoms of the musculoskeletal system using therapeutic exercise, the application of physical devices and manual techniques.
The two terms that characterise this profession are, therefore, treatment and function. The physiotherapist's mission is, first and foremost, to treat motor function. The increase in the population's average age and the survival of patients who, following severe illness, have motor function defects, has made the treatment of impairment, i.e. difficulties performing the activities of daily living, all the more important.
The general purpose of a physiotherapist's work is precisely to improve the quality of life of patients with motor impairments, in order to minimise their disability. This profession requires vast technical and scientific know-how that allows the individual to make functional assessments, perform physiotherapy treatments and evaluate the efficacy of the treatment administered. The training required involves the study of basic and clinical sciences, in particular physiology, pathophysiology and movement, as well as the study of rehabilitation techniques.
Brochure and Student's Guide
The physiotherapy profession opens up a range of job opportunities in both public and private facilities, as either an employee or a freelance professional. New physiotherapy graduates find jobs in public and private facilities affiliated with the National Health Service that provide rehabilitation services. These include: Hospitals and Local Health Authorities (in specialised rehabilitation units and services), public health districts, nursing homes, and home care services. Further job opportunities include freelance work for public and private institutions, sports clubs and the like.
Excellence
In pursuit of its commitment to providing training of excellence for the physiotherapists of the future, the course provides students with solid basic scientific knowledge, excellent manual technique skills, the methodological rigour typical of scientific disciplines and the bioethical expertise needed to guide professional decision-making. The subjects taught develop expertise in the orthopaedic, neurological, respiratory and cardiac physiotherapy sectors for adult patients.
Life outside the classroom
The course has developed scientific partnerships with a number of Istituto Scientifico San Raffaele research laboratories. It also involves other training activities, including: clinical internships, seminars, student presentations of papers published in international literature, clinical case presentations, practical exercises in a dedicated facility, use of databases for professional refresher activities and teaching and research work in the Instrumental Movement Analysis Lab.
Practical work
Most of the clinical internship takes part in the Rehabilitation Units of Ospedale San Raffaele, although some is provided in affiliated healthcare facilities.
Employment rate one year after graduation
Percentage of students who consider the professional training received to be very satisfactory
Percentage of students who believe their degree prepared them properly for their work
Dean of the Faculty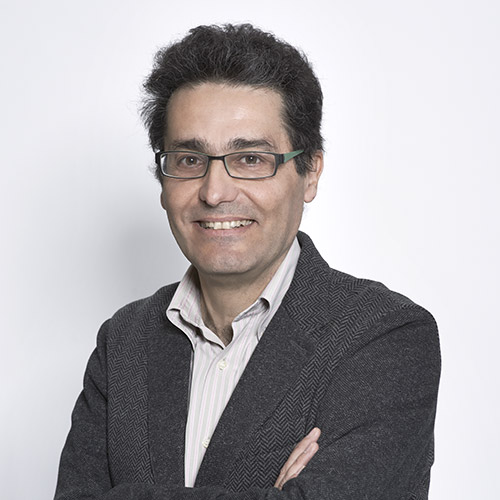 President of the Degree Course
Excellence in the training of physiotherapists combines solid basic scientific knowledge with excellent manual technique skills