Scientific events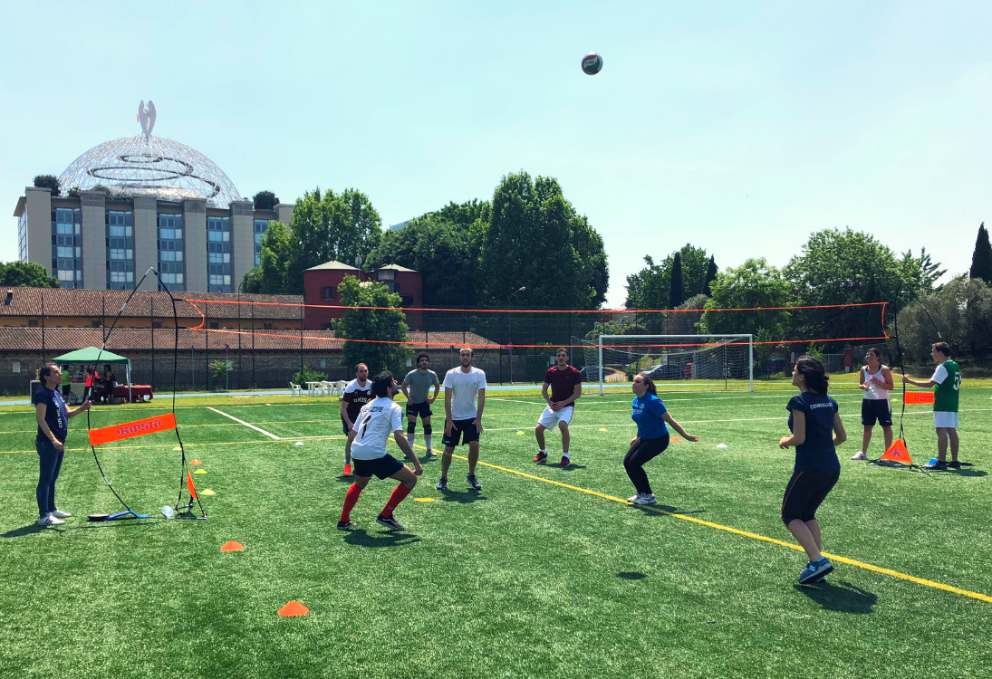 University and sport: a crucial combination for the creation of skills that define a healthy lifestyle, as well as safe and socially responsible citizens. With this in mind, since 2016 UNESCO and FISU (International Federation of University Sports) have encouraged high-quality physical education in university courses, establishing 20th September as the International Day of University Sports.
At the Vita-Salute San Raffaele University, we strongly believe that individual growth and training can also be achieved through sports. UniSR students can in fact choose between different disciplines: indoor climbing, basketball, soccer, golf, volleyball, rugby, athletics and cheerleading.
On the occasion of this International Day we asked the coaches of three disciplines to tell us about their way of living sport as university students.
PIETRO GOBBI, MEN'S VOLLEYBALL CAPTAIN
I think sport should be an integral part of life, and above all the training of a university student. Training side by side, sharing victories and defeats, confronting each other, working together to make the organization of work and play increasingly effective are tasks that help both the athlete and the student lying in each of us. The UniSR volley is now synonymous with a friendship between us boys and girls that goes well beyond the university walls, the different Faculties we belong to, the various background and the different personal everyday life. When my university path will end, alongside with the sport in UniSR, I will bring with me faces of people who are sincere friends, belonging to a team made of loved ones with whom I will face and live every day of my life.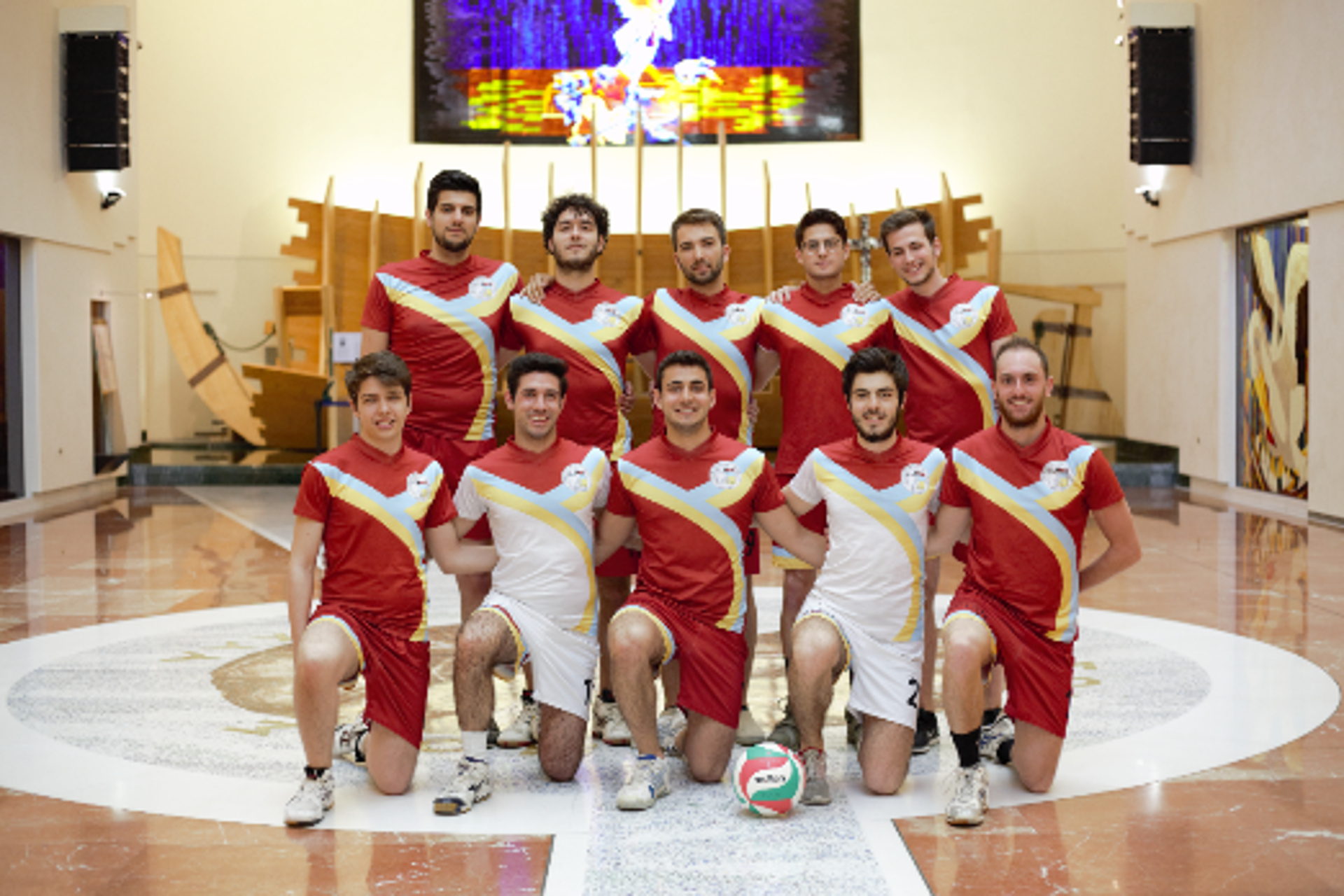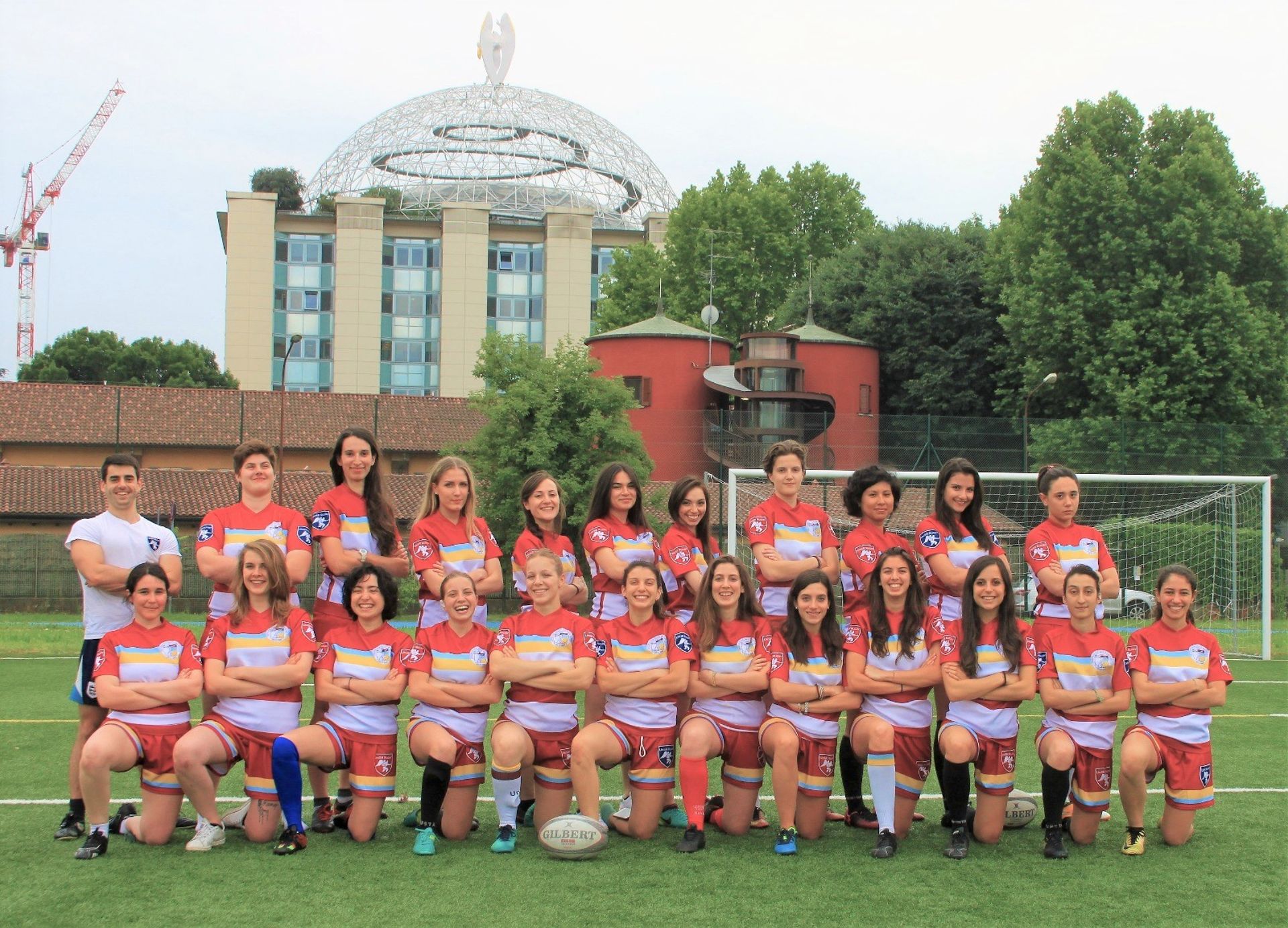 MARCELLA NEGRI, WOMEN'S RUGBY CAPTAIN
I started playing with the rugby team at the beginning of my 2nd year of university. I was not a freshman student anymore but still I felt an outsider at the university life. As soon as I began playing rugby, my life changed. My grades were much better, I was making a lot of friends and I discovered a new amazing sport. Playing rugby means learning to respect your team but also your rival, and being the captain of a team teaches leadership, something which is very important in every career. Now I start my third year with my team and I consider them as a second family. Being part of the female UniSRugby team makes me proud every day and being their captain is an honor.
RICCARDO DONÀ, WOMEN'S SOCCER COACH
I have always practiced sport throughout the course of my studies and I am convinced that it is an important part of a person's growth. The sports groups of our university, besides providing an escape from the long days spent on books, also help to make new friends and to best fit in the students' community. Accepting the role of coach of the women's football team was the best decision of my last year of university: I see girls getting better every day, and this drives me to do my best not only on the football field, but in all the fields of life.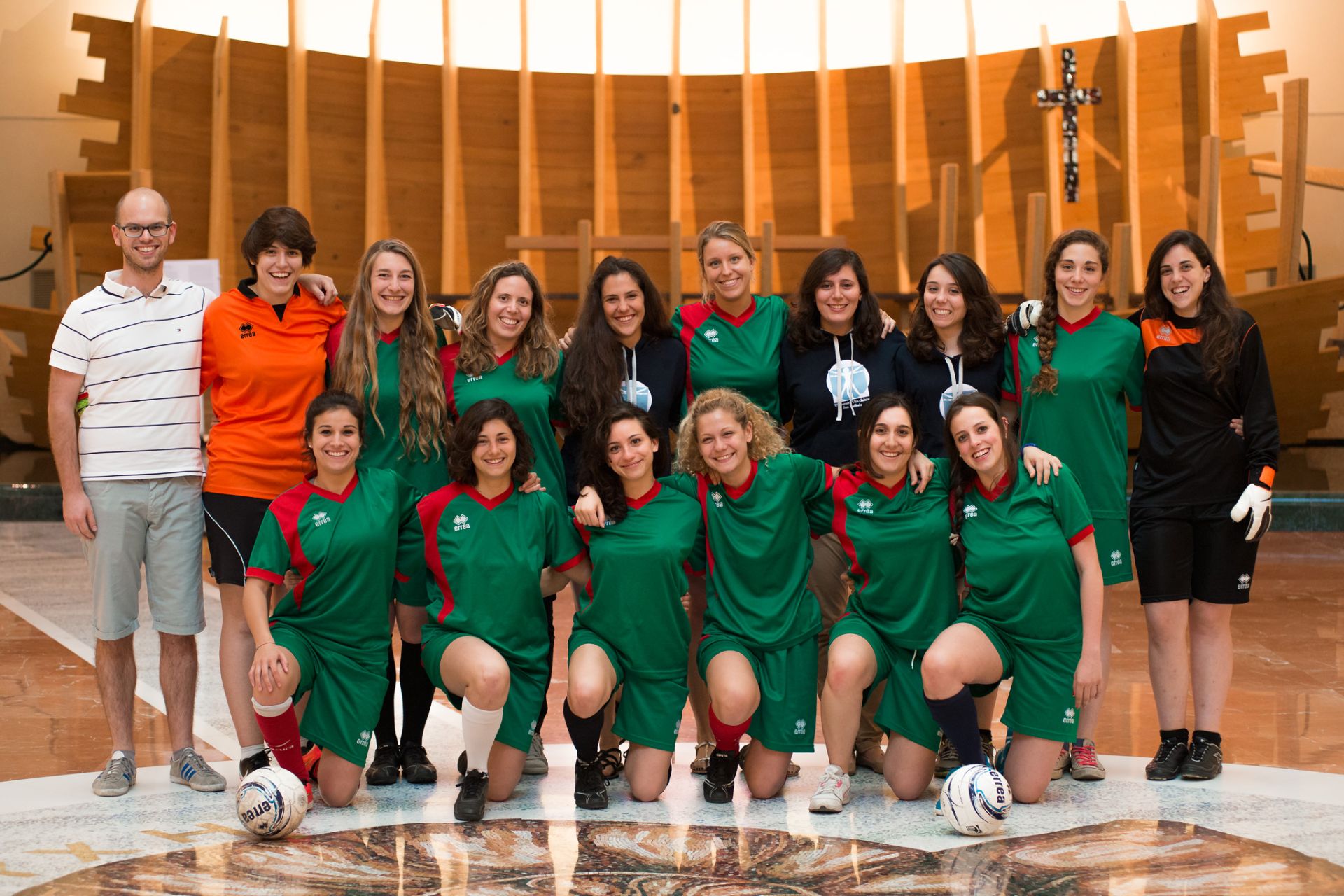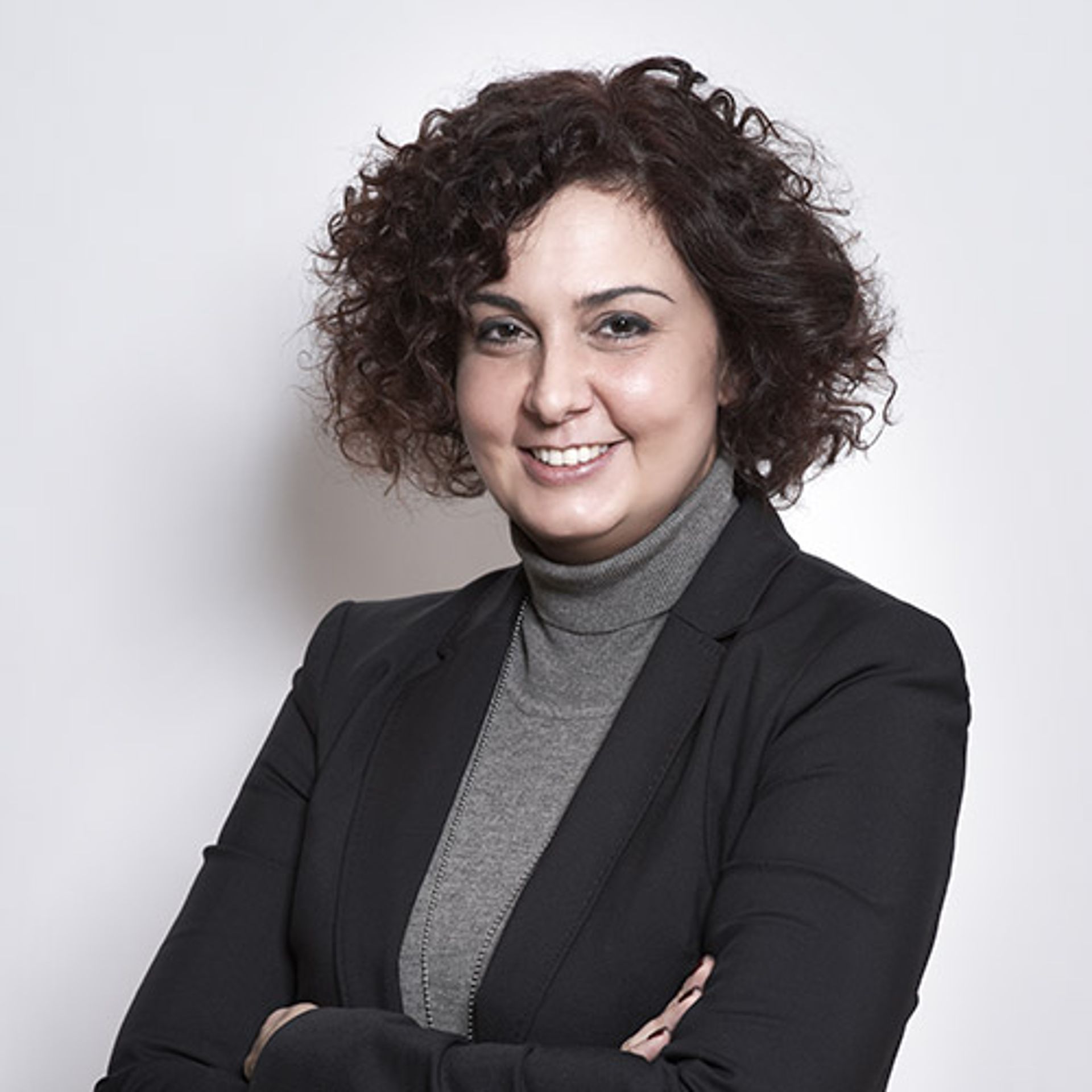 What are the benefits of sport on learning and cognitive activity?
Prof. Anna Ogliari, Associate of Clinical Psychology at UniSR is a specialist in Clinical Psychology and Psychotherapist at the Developmental Psychopathology Service. Ogliari was also an athlete, champion of baton twirling (among the awards obtained with the national team: gold medal at the European Championship in Frankfurt 1990, bronze at the 1991 World Cup, gold team and silver group at the European Championship in Sheffield 1992, bronze at the World Championships in Genoa 1996); she also followed the national team of the world championship in 2016, and in 2017 she has been the official doctor of the European championship in Italy.
No one better than her, therefore, to explain how to make sport has benefits on learning and the effects it generates on cognitive activity.
Several studies have shown that sport improves performance in the study: this is one of the main benefits of sport on the mind and more generally on our cognitive activity. We also know that anxiety and stress are enemies of good student performance; constant physical activity reduces the negative effects of anxiety and stress thanks to some neurochemical processes. With exercise, levels of cortisol – a stress-related hormone – decrease, whereas the level of endorphins increases.
Moreover, some studies in magnetic resonance imaging have shown that the cerebral area of the hippocampus, fundamental in the memorization processes, is more extended in subjects who practice sports than in sedentary subjects. Athletes seem to achieve better results in memory tests, they demonstrate greater concentration and have greater visual-spatial coordination.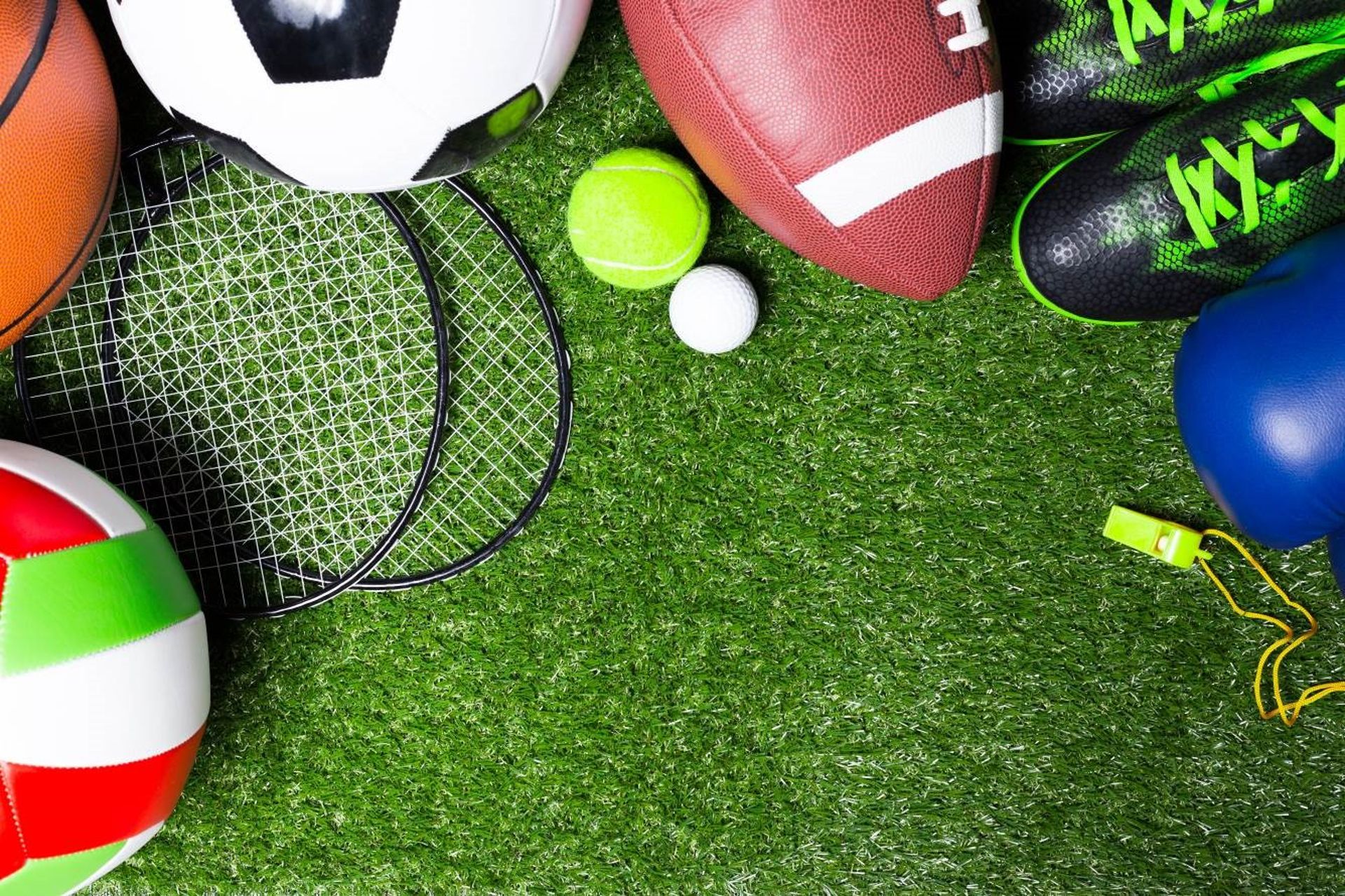 Any sporting discipline allows you to enjoy the benefits of learning and cognitive activity. However, if we want to focus specifically on greater cognitive development, it is better to prefer disciplines that are not excessively overactive, called symmetric, that employ both the limbs and the upper and lower part of the body at the same time; that are complex, i.e. whose movements are not automated and repetitive; in team, so that it is essential to continuously interact with the teammates.
Does all this apply only to adults? Actually it does not. The first we start with sports practice and the movement habits, the better it is. A recent longitudinal study in Pediatrics has demonstrated the benefits of physical activity on learning mathematical and linguistic aspects in a sample of 500 children of 8 years old on average. When learning is paired to a specific physical activity, performance in math tests and spelling tests significantly improve. In fact, the champion who learned through physically active lessons (i.e. simple accounts or scans in small syllables appeared in small physical exercises) had much better performances, as if their development was more than four months ahead – which may seem little, but at 8 years old, 4 months ahead means a lot.
You might be interested in