Research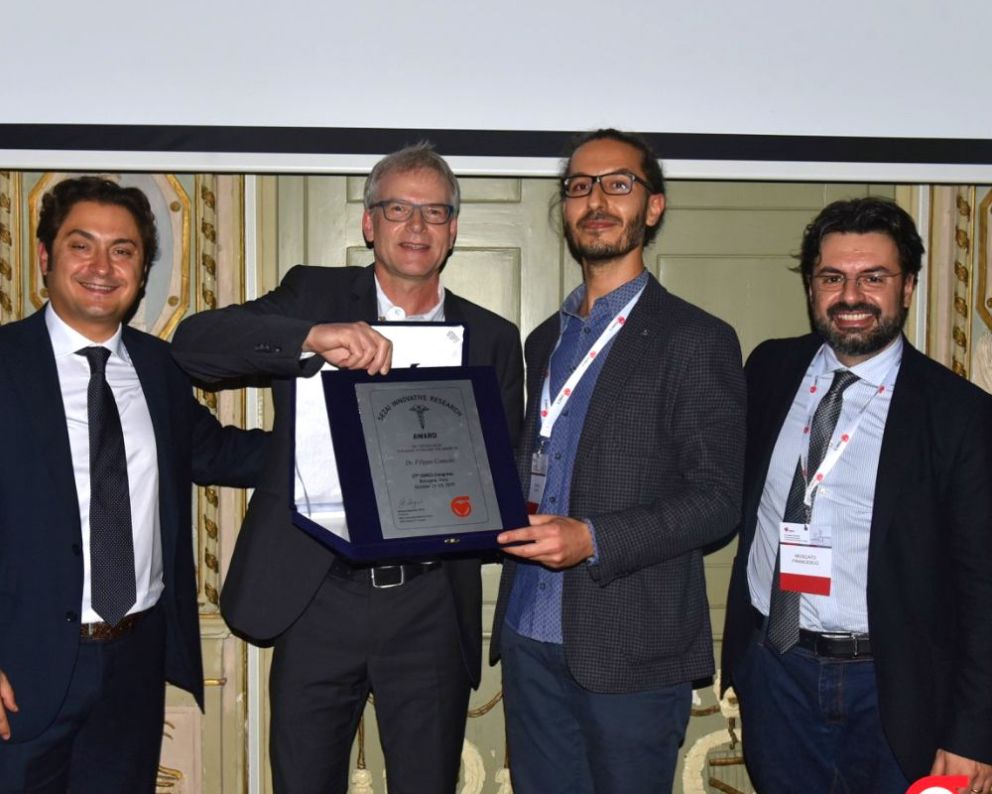 Filippo Consolo, Ingegnere Biomedico e Ricercatore presso la Facoltà di Medicina e Chirurgia UniSR, ha vinto il premio "Sezai Innovative Research Award 2019" della International Society of Mechanical Circulatory Support in occasione del ISMCS 27th Annual Meeting.
La società, che annualmente premia la persona che ha contribuito con l'articolo più innovativo, ha assegnato il riconoscimento al Dott. Consolo per il suo paper "Time-frequency analysis of the LVAD log files enhances early diagnosis of pump thrombosis", precedentemente pubblicato su Journal of Heart and Lung Transplantation.
Lo studio del Dott. Consolo si concentra sui pazienti riceventi l'impianto di dispositivi di assistenza ventricolare (left ventricular assist device, LVAD), ossia di una pompa meccanica intracardiaca utilizzata per ripristinare il corretto flusso del sangue all'interno dell'organismo in soggetti affetti da insufficienza cardiaca. In particolare, il suo team si è concentrato sulle complicanze tromboembolitiche nei pazienti LVAD, ossia quelle complicanze che si sviluppano a causa della formazione di trombi (accumulo di piastrine, globuli rossi e/o globuli bianchi) all'interno della pompa.
Riflette il Dott. Consolo:
"Ad oggi non esiste uno strumento diagnostico in grado di catturare la fase iniziale di sviluppo della patologia nei pazienti con LVAD; al contrario, i tools a nostra disposizione consentono di diagnosticare l'evento solo dopo la sua manifestazione clinica. Con questo lavoro abbiamo ha dimostrato la fattibilità di poter "predire" l'insorgenza di eventi avversi di natura tromboembolica".
Per farlo, i ricercatori hanno sviluppato uno strumento avanzato di analisi dei dati propri del dispositivo LVAD dati che "fotografano" in tempo reale le condizioni di funzionamento della pompa. È il primo studio che dimostra il valore dell'analisi di questi parametri dal punto di vista non solo diagnostico ma soprattutto predittivo. "La predizione (o diagnosi precoce) degli eventi ci consente di intervenire prontamente ed in maniera efficace nelle fasi iniziali di sviluppo dell'evento limitandone quindi la progressione e l'instaurarsi di condizioni cliniche critiche che mettono a repentaglio la sopravvivenza del paziente."
"Il premio ricevuto è sicuramente motivo di orgoglio, ma va ben al di là di quello che può essere il solo riconoscimento personale. È un premio che va al team di ricerca che ho avuto il piacere di rappresentare in occasione del Congresso. Il lavoro è frutto della collaborazione sinergica tra ricercatori con background multidisciplinare (ingegneria biomedica, ricerca clinica, data analysis) e mette in luce l'abilità e la lungimiranza del nostro Istituto nel promuovere condizioni "ottimali" per la ricerca volte a generare risultati con forte impatto traslazionale".
Il prossimo step dello studio sarà "espandere" il valore del tool sviluppato in termini di diagnosi precoce di eventi avversi di natura diversa da quella tromboembolica:
"Stiamo lavorando all'implementazione di un algoritmo di intelligenza artificiale in grado di identificare, classificare, e in ultimo segnalare in maniera automatica l'insorgenza di markers preclinici predittivi dell'evento. L'obiettivo ultimo sarà integrare questo tool "on board" del dispositivo. Questo riconoscimento non rappresenta il punto d'arrivo, ma funge da stimolo per i prossimi steps".
Filippo è stato vincitore di un finanziamento di Fondazione Cariplo per aver identificato un nuovo meccanismo coinvolto nella formazione di trombi nei dispositivi LVAD. Leggi la nostra intervista sul blog UniScienza&Ricerca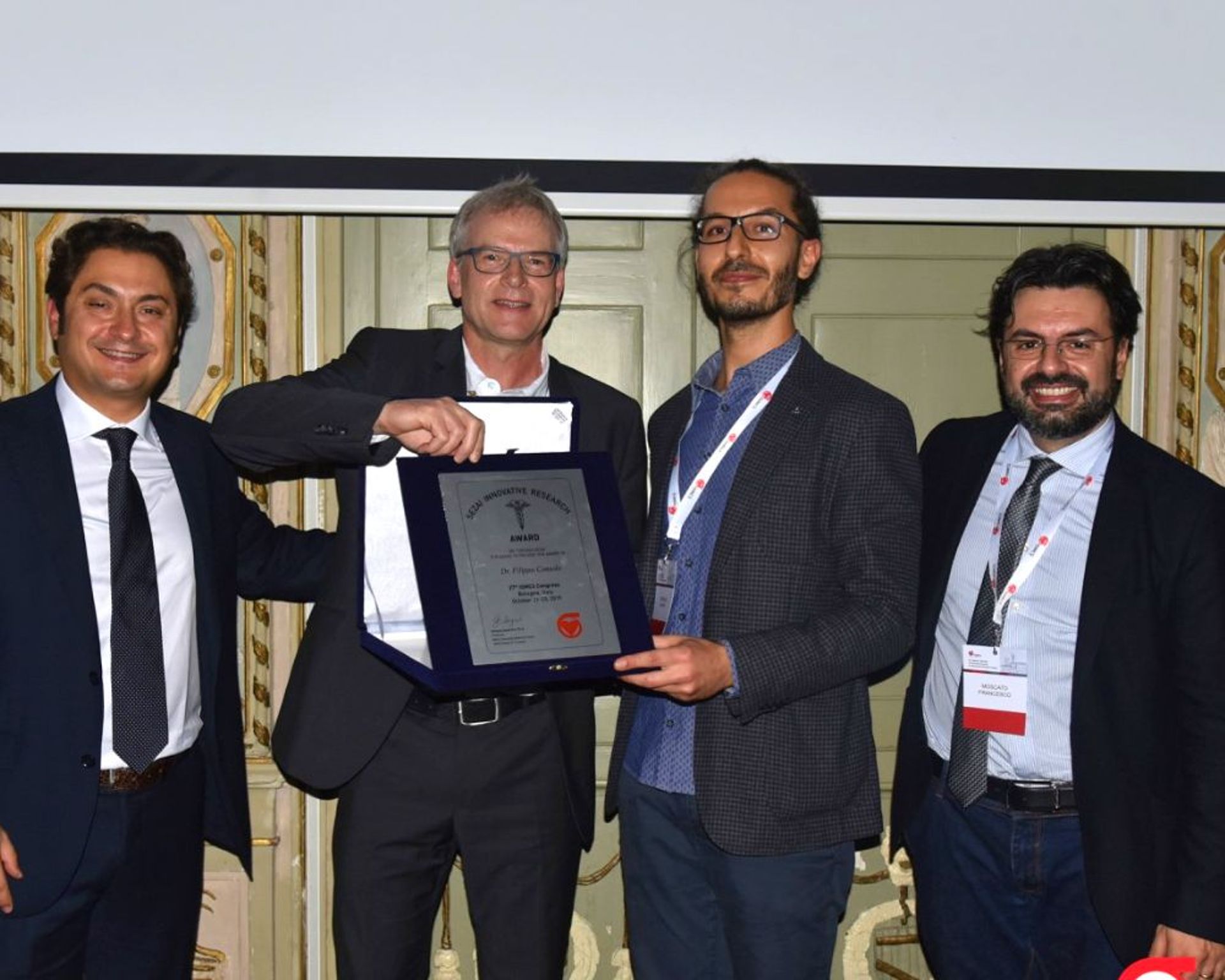 You might be interested in