All the news
Andrea Vanzulli, studente UniSR, secondo italiano al mondo a ricevere la Harvard HIP Scholarship
29 June 2020
Awards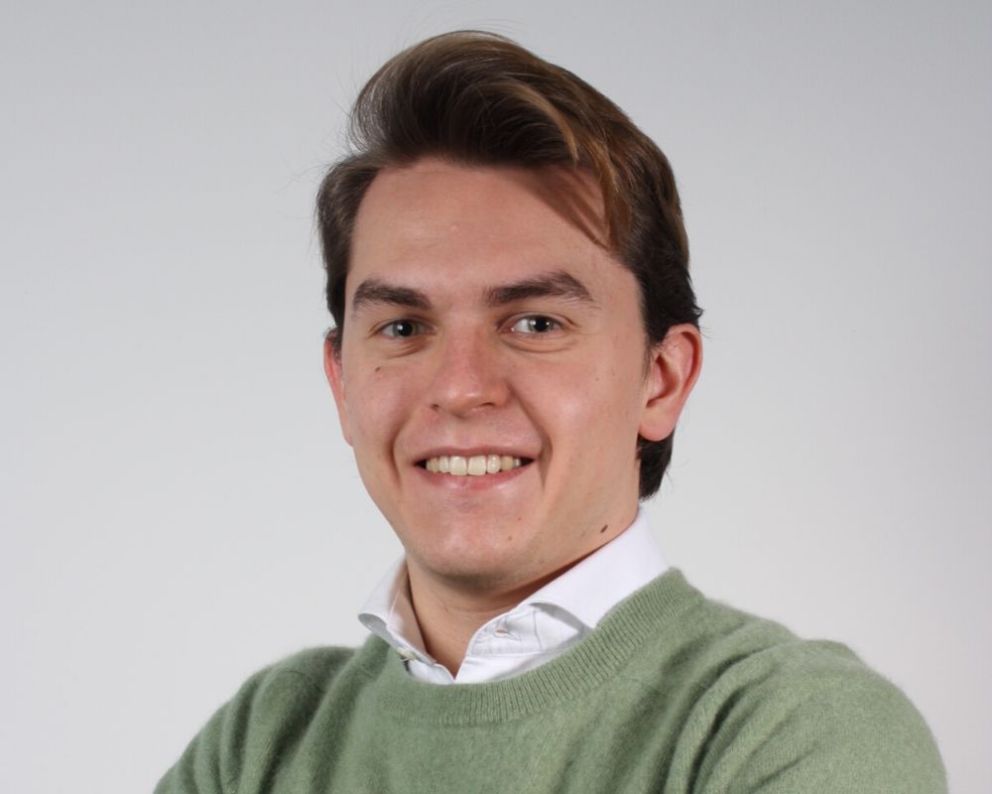 La Harvard Stem Cell Institute Internship Program (HIP) rappresenta la più prestigiosa borsa di studio in ambito biomedico elargita da Harvard a un numero ristretto (20, quest'anno) di giovani leader nel campo delle life sciences. Andrea Vanzulli, studente presso il nostro Corso di Laurea Magistrale in Medicina, è il secondo italiano nella storia cui viene conferito questo premio.
I candidati provengono da ogni parte del mondo e la selezione si basa su: performance accademica (libretto, GPA – un indice anglosassone di valutazione accademica basato sulla media dei punteggi conseguiti dallo studente in un corso di studi, attività extra-curricolari), pubblicazioni su riviste indicizzate, premi e riconoscimenti internazionali, pregressa esperienza di ricerca, personal statement, conoscenza della lingua inglese e due lettere di referenza.
Le lettere per Andrea sono state redatte dai Proff. Luigi Naldini e David Scadden (Gerald and Darlene Jordan Professor of Medicine alla Harvard University); presso il laboratorio del Prof. Scadden, Andrea ha svolto la sua attività di ricerca sulla biologia fondamentale del sistema ematopoietico grazie alla borsa di studio Armenise-Harvard Summer Fellowship vinta lo scorso anno.
"Il primo luogo – è riportato sul sito – il Comitato è alla ricerca di candidati che si impegnano per l'eccellenza in tutti i settori della loro vita; che sono resilienti, tenaci e risolutori di problemi, e che sono sicuri di sé nel porsi al di fuori della propria "comfort zone" per crescere e svilupparsi come studenti delle scienze e come membri che contribuiscono alla società civile".
La Harvard Stem Cell Institute Internship Program (HIP)
La borsa prevede l'assegnazione di un premio del valore di 5000 dollari, cui si aggiungono il soggiorno a titolo onorario e gratuito nella prestigiosa Winthrop House della Harvard University e la frequentazione di lezioni, seminari, congressi ed eventi di networking alla Harvard Medical School. I ricercatori selezionati svolgono da 3 a 6 mesi di ricerca presso un ospedale o centro di ricerca di Harvard (nel caso di Andrea avrebbe dovuto essere il Boston Children's Hospital, date le circostanze l'assegnazione potrebbe variare per essere il più coerente possibile con il suo percorso di tesi). Al termine del periodo di ricerca, il ricercatore deve presentare i risultati delle proprie ricerche alla facoltà di medicina di Harvard.
Dichiara Andrea:
"Per me, quest'opportunità rappresenta il coronamento del sogno di entrare a far parte della facoltà di medicina più prestigiosa al Mondo. Mi permette, inoltre, di dare continuità all'esperienza maturata lo scorso anno grazie alla Fondazione Armenise-Harvard e di approfondire ulteriormente i miei studi nell'ambito della terapia genica e dei disordini ematologici in un contesto ricco di stimoli e occasioni di confronto. Mi ricorda inoltre quale grande privilegio sia studiare al San Raffaele, centro di ricerca di caratura mondiale che mi ha fornito le conoscenze, le competenze e i valori necessari per competere ai massimi livelli. Dedico questo riconoscimento al mio Mentore, il Professor Naldini, formidabile Scienziato e straordinario Maestro cui devo tutto".
Lo scorso anno Andrea è risultato vincitore della prestigiosa borsa di studio Armenise-Harvard Summer Fellowship, un programma estivo che offre agli studenti al quarto o quinto anno di una Facoltà scientifica in Italia l'opportunità di fare ricerca sul campo alla Harvard Medical School di Boston: leggi la news.
You might be interested in