Bachelor's Degree in Biotechnology Research in Medicine
Bachelor's Degree in Biotechnology Research in Medicine
Scientific progress in the biomedical field has undergone an unprecedented acceleration since the discovery of DNA's double-helix structure, to open up previously unthinkable clinical, diagnostic and pharmaceutical prospects.
The Medical Biotechnologies curriculum aims to train biomedical researchers equipped with a high-level skill set that combines basic and specialised scientific knowledge with pioneering technologies.
The training programme is part of an international scientific environment that provides a highly-qualified teaching body, cutting-edge infrastructures and industrial partners that take part in academic activities and are keen to take on students for both internships and recruitment in the world of employment. The programme's close connections with the San Raffaele research facilities provides a specific academic pathway that is the only one of its kind in Italy and is able to guarantee training that is competitive even in today's international scenario.
Brochure and Student's Guide
In addition to the training required to undertake a postgraduate master's degree, the course prepares graduates able to take on highly-specialised roles and responsibilities in public or private research bodies, biotechnological service centres and biotech and pharmaceutical companies. More specifically, graduates acquire the skills required to work in the various biotech sectors applied to human health: basic and applied research (molecular, pharmacological, genetic, immunological, etc.); animal organism and cell manipulation; production of transgenic animals; design and production of vectors for gene therapy; design, production and control of biotechnological medicinal products, hormones and vaccines; and production and control of natural bioactive products.
Why study Biotechnologies at Unisr?
The Bachelor's degree trains professionals who are competitive in the world of employment, while simultaneously providing the highest possible standard of training for those who wish to further their university career.
Basic and applied knowledge of biological systems are combined with closely-related practical work, allowing the student to obtain first-hand experience of the most common preparation and analysis techniques within the context of an experimental project that is developed over the three-year period and is comparable to the research work performed in professional settings.
This novel training programme gives students a better grasp of the needs expressed by the world of cutting-edge international research.
Making the student the focus of the educational project
The limited number of students makes it possible to adopt innovative approaches to teaching (such as problem-based learning and role-play) and to perform learning activities in small groups, under the tutorage of the teaching staff.
Biomedical research meets cutting-edge technology
The explosive growth of biological databases, driven by the completion of the Human Genome Project and similar projects regarding other species of interest, has prompted a gradual transformation of areas of Biology and Genetics into "sciences of biological information" with profound and revolutionary implications
for basic science and biomedicine.
A close partnership with the world of employment
The Bachelor's Degree in Medical and Pharmaceutical Biotechnologies aims to merge academic and industrial experiences with a view to exploiting the biotechnological research sector's ever-greater demands for new graduates with highly-specialised know-how.
New graduate employment rate
Percentage of students who are extremely satisfied with their university experience
Percentage of graduates who enrol for the Master's Degree
Dean of the Faculty of Medicine
Contact details
+39 02 9175 1541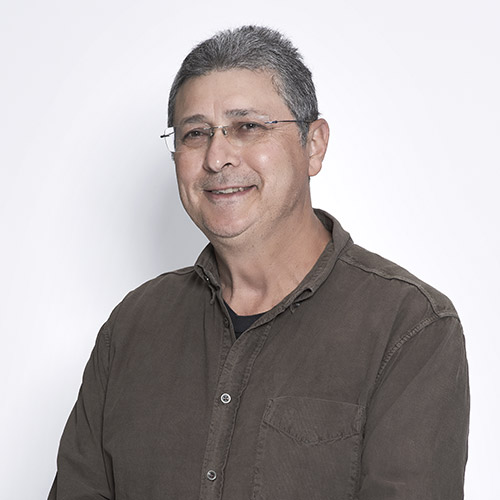 President of the Degree Course
Contact details
+39 02 2643 4909/4905
Graduates acquire the skill sets required to work in the various biotech sectors applied to human health